No wine is more typically Spanish; none is more widely recognised wherever it goes. But sherry is so much more than just, well, sherry. Behind the familiar name lies a complex world embracing history and tradition, art and science, climate and soil, all of it wreathed in the rich culture of Spain's deep south.
Just as much as Bordeaux or Barolo, the town of Jerez shares its name with a world-class wine. Sherry's origins are thought to lie in the first millennium BC, when Phoenician merchants in what is now Andalucía made wine in clay amphoras for export to Rome. But it was in the 12th century, with the arrival of England as a thirsty market for the fine local wines, that sherry began its rise to global fame.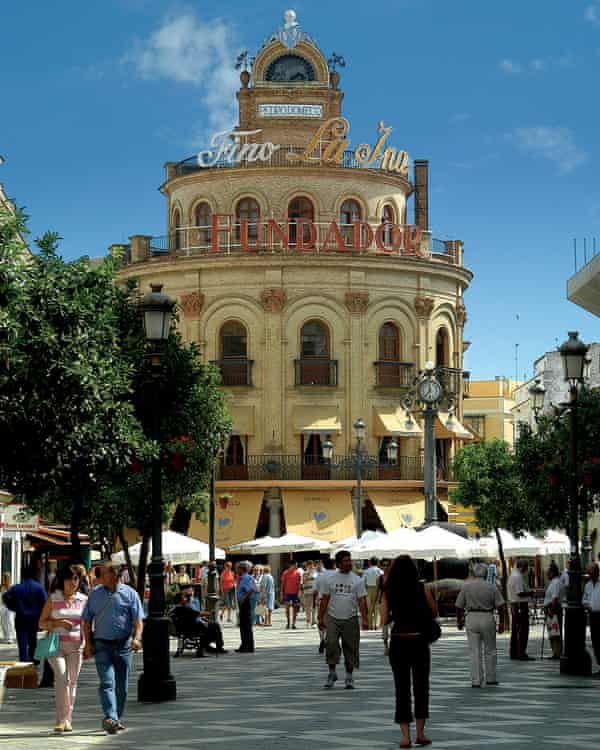 Sherry was born in the so-called Marco de Jerez, a rough triangle bounded by the seaside towns of Sanlúcar de Barrameda and El Puerto de Santa Maria and by Jerez itself, home of the famous-name bodegas and site of the wine's denominación de origen. Like all great wines, its character derives in part from a particular terroir – in this case the chalky-white soil of the Marco de Jerez, known as albariza, which retains moisture and gives the finished wine a haunting touch of salinity.
Globalisation has tended to homogenise the world of wine, but sherry has stuck to its guns, retaining all its idiosyncratic charms intact. If you're looking for crisp fruit and quaffability, pineapple and French oak, you may have come to the wrong place. But adventurous drinkers are increasingly turning to sherry's sit-up-and-take-notice flavours – think roasted nuts and dried fruits, honey, tobacco and sea breezes – as the perfect antidote to generic, same-old sauvignon and chardonnay.
What you won't often find in the bodegas of Jerez are vats of fermenting grape juice. Instead you'll see high-ceilinged halls where rows of time-blackened barrels stretch away into the cool darkness. The mosto or base wine for sherry, made from white palomino grapes, is fermented at rural wineries and brought into Jerez to embark on the long process of blending and ageing. Fortified to 15% alcohol, new wine is added to old barrels – and the magic begins. A layer of white bloom known as flor (flower) develops on the surface of the wine, both protecting it from the air and bestowing a subtle aroma of freshly-baked bread.
Stimulate the taste buds
This, in a nutshell, is fino sherry – a wine whose vibrant personality is turning a new generation of foodies into fervent admirers. Either in its classic Jerez version or as manzanilla, which is made exclusively in Sanlúcar de Barrameda, fino is sherry's flagship and standard-bearer – not to mention Andalucía's signature wine, consumed in vast quantities at the region's great spring fairs and fiestas.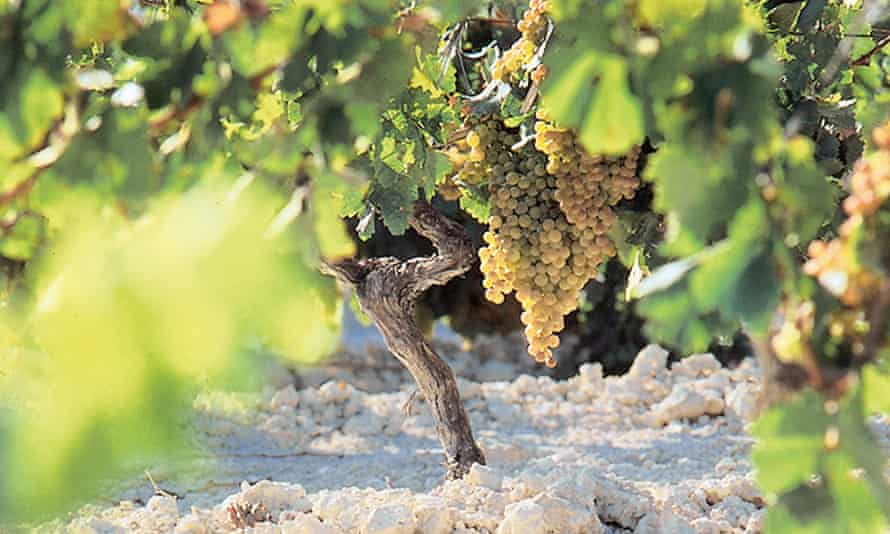 Versatility is fino's calling card. While it's perfect on its own served cold as a refreshing draught, it does beg to be partnered with food, even more than most wines, partly because its bracing flavours actively stimulate the taste buds. In its hometown you'll often see fino drunk with a platter of mixed fried fish (pescaito frito), a bowl of artichokes braised in olive oil, or at the very least a slice of payoyo goat's cheese with a few succulent green olives on the side. Kept in the fridge door, a bottle of fino will last a week or more with the cork in, meaning that you can pour yourself a glass whenever the mood takes you. Its robustness makes it a good foil for egg dishes (try it with a freshly made tortilla de patatas), and this is one of the few wines that can hold its own even with notoriously tricky partners such as asparagus or blue cheese.
Fino is the entry-level sherry, but for many it's only the start of a fascinating journey. Next stop might be amontillado, the stronger-tasting, darker wine that happens when a fino loses its layer of white bloom and begins to oxidise. With its deep notes of toasted almonds and sun-dried apricots, a fine aged amontillado opens the door to all sorts of creative pairings, from acorn-fed ibérico ham to thin slices of mojama, the air-dried tuna delicacy hailing from the coast of Cádiz. Further along the line is oloroso, pungent and rich though usually dry, and fortified to 17% from the start. Oloroso is currently fashionable in Spain as a wine match for long-simmered stews of meat or game.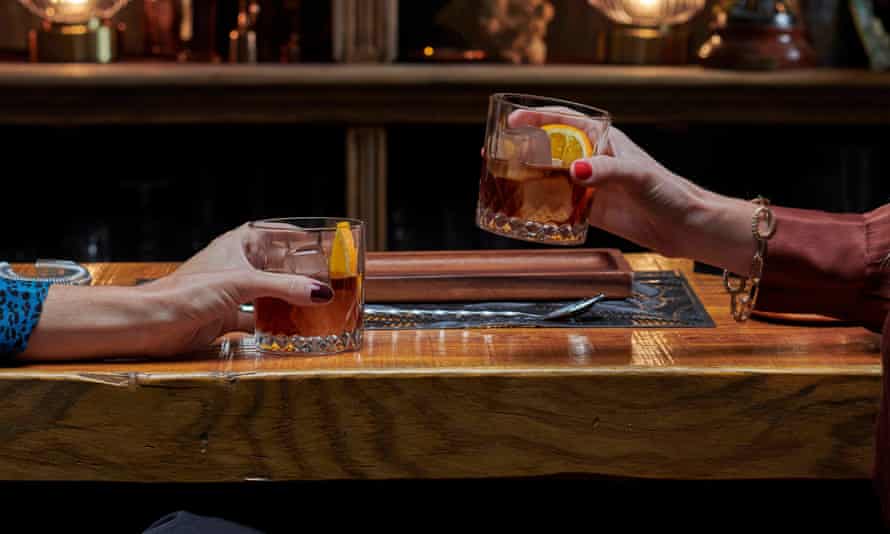 A star among the sweeties
Then come the sweet sherries, a whole new chapter in themselves. Pedro ximénez (PX), mahogany-dark and marmalade-sweet, is so rich and viscous it can be poured over vanilla ice-cream – though it's practically a dessert course in itself. But the real star among the sweeties, and the hippest tipple in Jerez right now, is the well-balanced blend of oloroso and PX traditionally known as cream. At the midday aperitif hour, or as part of the evening cocktail round, you'll see locals taking their ease in the bars of old-town Jerez and, as likely as not, what they're sipping will be a cream sherry splashed over ice with a slice of orange.
Fino, amontillado, oloroso, PX, cream … all so different, yet together they form an expanding universe of gastro possibilities. Whether enjoyed on a terrace table in a pretty square lined with orange trees, or at your kitchen table on a Friday evening after work, sherry is Andalucía's generous gift to the world.
Varied, vibrant and versatile, there's a style of sherry for every occasion – whether you're looking for an aperitif, table wine or nightcap. To discover more about the wonderful world of Jerez, head to sherry.wine/sherry-wine