Travel isn't what it used to be, and our taste buds are suffering. But the good news is, you don't have to leave the UK to taste Spain's most delicious produce.
Food writer Paul Richardson has lived in Spain since 1991, travelling extensively to sample the best food and drink the country has to offer. Here he offers up his pick of seven culinary delights – and the sherry to wash them down with – to bring a sunshiny taste of Spain to your table …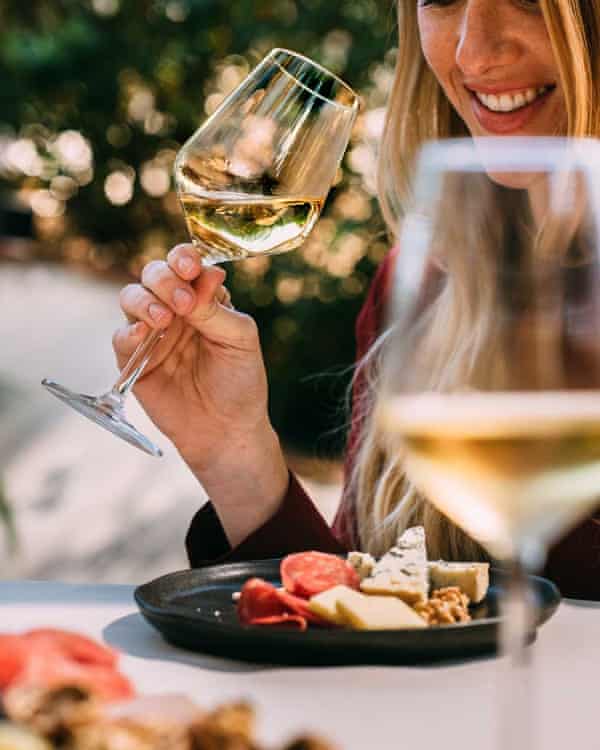 Sherry
From the chalky-white soils of Spain's deep south, fanned by sea breezes, comes a unique and remarkable wine. Long thought of in the UK as good for little more than perking up a trifle, sherry is finally regaining its rightful place among the world's great wines. Its diversity of styles, from fino and amontillado to oloroso and cream, means that there's a sherry variety for every occasion and time of day. In its homeland of Andalucía, the light, elegant fino is invariably drunk from a wine glass just like any other white wine, either on its own or to accompany dishes based around fish or shellfish. Amontillado and oloroso, too, are superbly versatile as pairings with food, lending themselves especially well to the rich culinary repertoire of the Spanish south, from cured goat's cheeses to meat and game casseroles. Cream sherry, meanwhile, is currently all the rage in Andalucía as an aperitif or evening drink, served in a tumbler with ice and a slice of orange.
Jamón ibérico de bellota
It's the gold standard, the ne plus ultra. Spain's celebrated ham begins life in the holm-oak forests of western Spain, where troops of black-footed ibérico pigs are let loose in the winter months to feast on acorns; allowing us, in turn, to feast on a ham feted by food-lovers worldwide as the choicest charcuterie of all. A top-of-the-range jamón ibérico bearing the official black quality seal will have been aged for up to three years in the dry cold air of Spain's central plateau (the best are those from the Guijuelo and Jabugo areas). For an extravagant feast, saving up and splashing out on a whole ham – which will cost upwards of £500 – is a surefire showstopper. For a more down-to-earth indulgence, a vacuum-packed portion of perfect slices is a more affordable treat.
Perfect sherry pairing: fino
Gamba roja
Though various places lay claim to the "red prawn" – among them Palamós in Girona, Sóller in Mallorca and Dénia in Alicante – the truth is they're all chasing the same crustacean. Fished on undersea sandbanks along the Mediterranean coast, where they feed on plankton and other microorganisms, the gamba roja commonly fetches a high price in markets all over Spain. This prestigious prawn is famous for its coral-red tint and succulent flesh, and is at its best either raw as tartare, grilled briefly over coals, or sizzled for a few seconds in olive oil – anything more would be a crime. Then get stuck in like the locals do: snap off the heads, suck out the juices, and finally peel the shell from the rest of the body. Prawn perfection.
Perfect sherry pairing: manzanilla
Mojama de atún
Inexplicably little-known beyond its homeland, mojama is poised to become the next Spanish foodie sensation. This supreme delicacy, salt-cured tuna, thought to have been first enjoyed by Roman gourmets, is to the coast of southern Spain what acorn-fed ibérico ham is to the rolling hills of the west. The finest mojama comes from the town of Barbate near Cádiz, where blue-fin tuna are sustainably fished by the ancient almadraba system of fixed nets. The loins of the giant fish are salted and hung to air-dry until they darken and harden into a slab of intense umami flavour. Served in the thinnest of slices – ideally with a handful of fried whole almonds on the side – it makes for a luxurious aperitivo.
Perfect sherry pairing: fino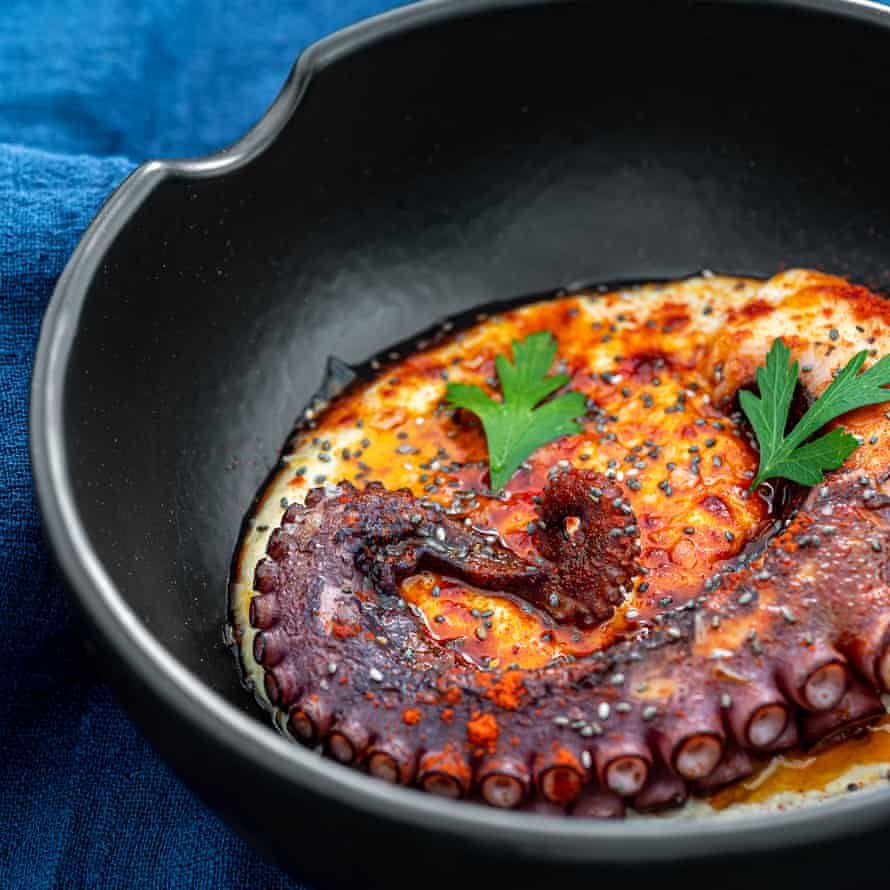 Pimentón de la Vera
This punchy spice brings together geography, gastronomy and history in one of the quintessential flavourings of the Latin world. Hailing from the fertile county of La Vera in Extremadura, western Spain, pimentón – known in the UK as smoked paprika – is a russet-red spice made with dried, smoked and ground capsicum peppers. In one or other of its three types, dulce (sweet), agridulce (bittersweet) and picante (hot), pimentón is an irreplaceable feature of many Spanish dishes. Octopus in the Galician style, with cooked potatoes on a wooden plate, would be unthinkable without it, as would Spain's plethora of cured pork products. Pimentón also lends a little pungent magic to tomato soups, eggs fried in olive oil, and escabeches of tuna, rabbit or partridge.
Perfect sherry pairing: amontillado
Pedrosillano chickpeas
Further proof, if it were needed, of the Spanish genius for adding value to humble ingredients. Spanish chickpeas come in two main varieties: the blowsy big one, and the flavour-packed little one called garbanzo pedrosillano. It's the latter that's most used for cocido, the signature Spanish stew known principally in its Madrid version, cocido madrileño, but consumed in one form or another all over the country. After soaking in water, the chickpeas are slow-cooked with an assortment of meats, including pork and beef, a ham bone, a boiling fowl, and in some places chorizo, morcilla and/or root vegetables, for a winter warmer with few rivals.
Perfect sherry pairing: fino or manzanilla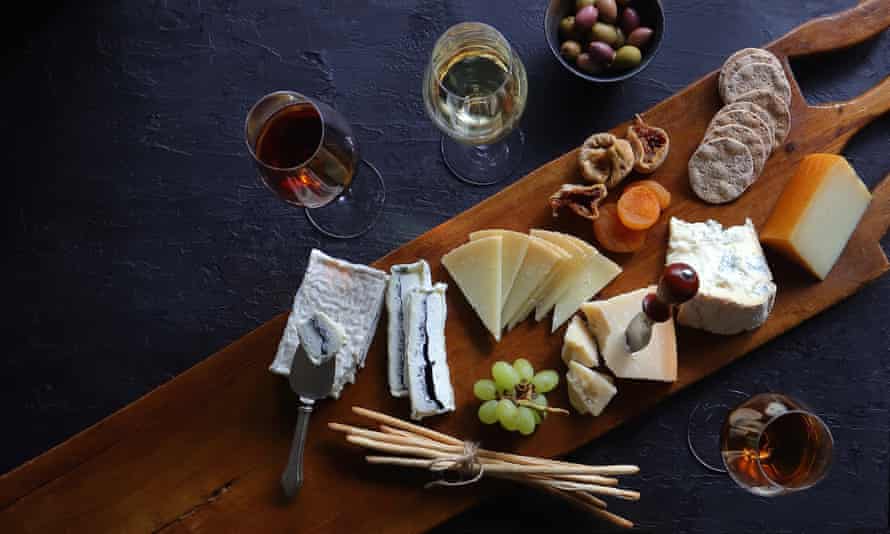 Torta del casar
Once upon a time this cheese was a freak, an embarrassment. The makers of sheep's cheese in the town of Casar de Cáceres aimed for a dense, hard-textured product, but every so often a mysterious transformation occurred and the cheese sank into a flattened shape, the rind bulging with the gooey creaminess inside. Initially, these one-offs never reached the market and were passed around among friends and family. But over time, the cult of torta began to spread, like the velvety richness of its luscious interior. Raw-milk torta del casar is now produced on a large scale, and has become one of Spain's most highly valued cheeses. To eat, cut open a circle in the rind and scoop out in the manner of a fondue – truly indulgent.
Perfect sherry pairing: amontillado
Varied, vibrant and versatile, there's a style of sherry for every occasion – whether you're looking for an aperitif, table wine or nightcap. To discover more about the wonderful world of Jerez, head to sherry.wine/sherry-wine